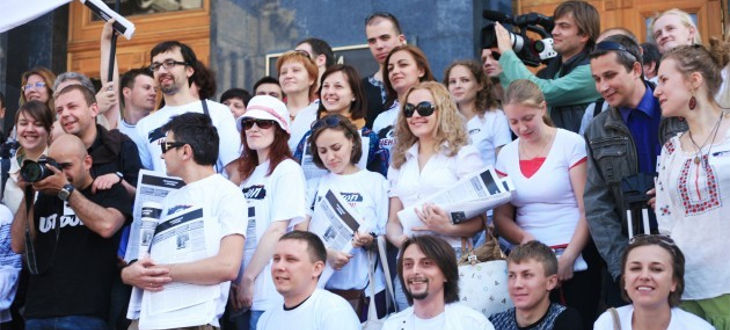 "Stop Censorship" Movement
CEDEM takes part in journalist movement "Stop Censorship!" which is an initiative of Ukrainian journalists and media civic organizations that defends freedom of speech, prevents censorship establishment in Ukraine, interference with professional journalists activity and violation of professional standards during disclosure of social-political questions.
"Stop censorship!" movement is a reaction on a number of events, which give rise to the conclusion about the increased pressure and attempts to introduce censorship in Ukrainian mass media. The movement is not a political initiative. It does not support and does not achieve support from any political actors.
The main activities of the movement are:
Protection of professional, labor and civil rights of members of the movement;
confronting any attempt to impose censorship in Ukrainian media, preventing all attempts to obstruct legitimate activities of journalists, attempts of pressure on journalists to force them to self-censorship;
long-term large-scale public campaign against censorship and obstruction of journalists' professional activities involving a wide range of NGOs and civic activists in Ukraine and in the world;
monitoring of the situation with professional standards in all major TV news of all TV channels, prompt disclosure of the facts of concealment and manipulation with socially important topics and facts;
promotion of self-regulation of media industry.