March 24, 2017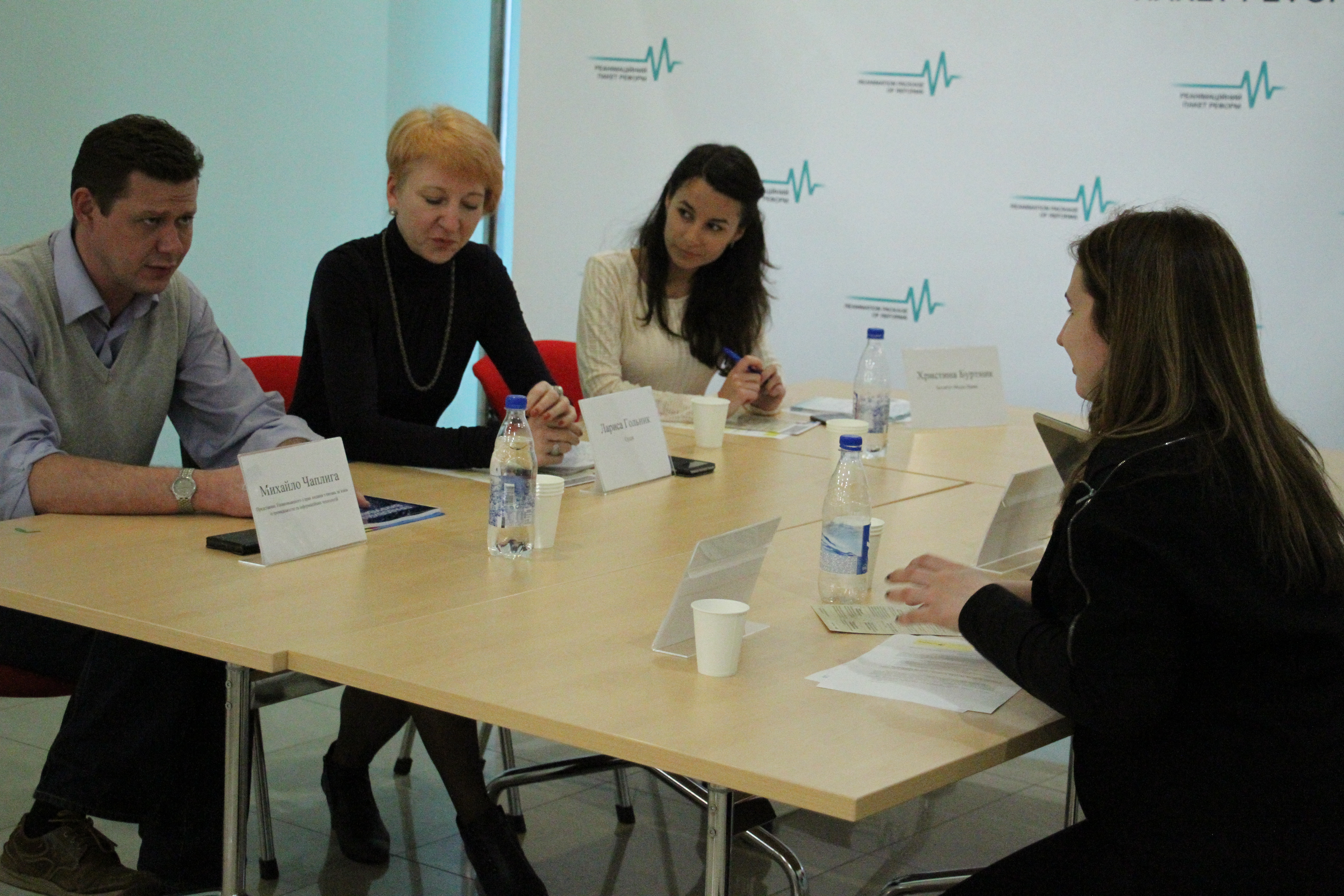 It was going about the mechanism of legal protection of the disclosure and the prospect of draft law No. 4038а 'On the Protection of Disclosers and Disclosure of Harm or Threat to the Public Interest' during the public discussion on the occasion of the First Annual International Day of Defenders. The event took place within the framework of the 'Initiative 11'; the participant thereof is the Centre for Democracy and Rule of Law.
This draft law is intended to protect the rights of the whistleblowers – citizens who disclosed information not only about such socially dangerous acts as corruption or a criminal offense, but also information about harm or threat to the public interest. In particular, the disclosers will get guarantees of protection of labor rights, and release them from criminal or civil liability.
According to the words of Khrystyna Burtnyk, a lawyer of CEDEM, the protection of the disclosers is now provided by only two articles of laws.
"Article 53 of the Law 'On Counteraction to Corruption' states that corruption offenders receive state protection, while the Law 'On Access to Public Information' provides for the release of those who disclose publicly important information. However, this protection is not enough", – she mentioned.
Also in the discussion there were public experts: the judge-whistleblowers Larysa Golnik, who told about her experience of exposing corruption and pressure on the disclosers, a representative of the Ombudsman Mykhailo Chaplyga, who reported the position of the Office of the Ombudsman, as well as Transparency International expert Oleksandr Kalitenko and Mark Wors, a representative of the organization Blueprint for Free Speech.
Upon completion of the discussion, Oksana Nesterenko, an expert in the sphere of disclosure protection, the All-Ukrainian League of Anti-Corruption Lawyers, Executive Director of ACREC, presented the manual 'Legal Protection of Defenders', which outlines the legal framework for this problem.
As a result, the participants of the Initiative 11 announced an appeal to MPs calling for the adoption of the draft law No. 4038a.
Initiative 11 – is a coalition of civic organizations: Centre for Democracy and Rule of Law, the All-Ukrainian League of Lawyers Against Corruption, Centre UA, the Anticorruption Action Centre, the Blueprint for Free Speech, united to create an effective mechanism for the protection of whistleblowers, which will launch the "purge" process in all spheres of public life and will promote freedom of expression, open government and counteraction to corruption in Ukraine.