September 24, 2016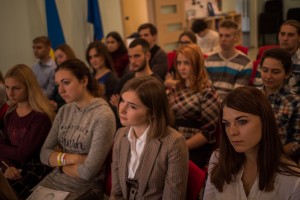 Today the new involvement of Open University of Reforms (OUR) – joint educational initiative of the Reanimation Package of Reforms and CEDEM – was launched. 30 young reformers will study for three month. Their education includes lectures, discussions and internship in the leading Ukrainian NGOs.
In the opening speech director of Centre for Democracy and Rule of Law and co-chairman of the Reanimation Package of Reforms (RPR) Taras Shevchenko welcomed the OUR participants and stressed the project importance.
«Open University of Reforms is one of the most important RPR and CEDEM projects. We are anxious not only to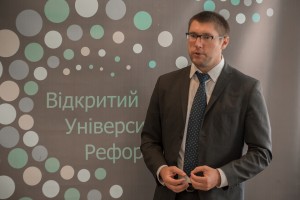 change the country through the society end expert efforts, but to share our knowledge, skills and energy to other people. I am sure that you joined the project to participate in changes and build the better country», – mentioned Taras Shevchenko. 
He also stressed the importance of real reforms, unlike the formal law changes. Thus, the opportunity for real changes is decisive for activity selection. 
David Emtestam, First secretary at Embassy of Sweden marked the civic activity importance for country developing and stated that NGOs must have internal democracy and act for common interest.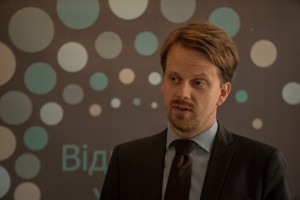 «I am glad to speak for you, the future of Ukraine. We see great perspectives in Ukraine, because your civic society have already passed the first stages of evolution. I believe that next step will include attraction as many people as possible, because mass activity will help to defend the public interests. Everybody will respect the movement with millions of members», – pointed out David Emtestam.
Olga Sedova, Program Officer at Embassy of Sweden urged OUR participants to learn the best practices from experts and insiders.
«The fourth involvement students will have the unique opportunity of internship in key organizations an all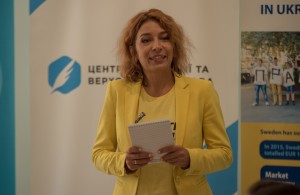 branches of Reanimation Package of Reforms. It will give you a competence about the state processes», – she said.
In addition, Olga Sedova told the young reformers about the key issues to work. Among them is judicial reform, which will attract investors in Ukraine, as well as whistleblowers protection and access to information.
«In every studied reform you must mark a direct objective and keep in mind the view of house you are building. Despite of any temporarily fails and forced compromises, always remember, what you want to succeed», – advised the Program Officer at Embassy of Sweden.
The head of the Secretariat of the Reanimation Package of Reforms Artem Myrgorodskyi stressed that Reanimation Package of Reforms formed a common values, which united 66 organizations. Now they are anxious to share them with OUR participants.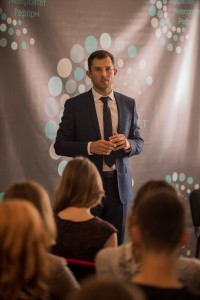 «You have qualified here not occasionally, because life is leading you by directed way. After the some time you will rule the country and change its fate. Therefore, we want to share reformation values and principles with the OUR participants. Wherever you be, you`ll do the work qualitatively. People like you drive all country to success», – said Artem Myrgorodskyi.
As the member of the RPR Council Mykhaylo Zhernakov said, the study in OUR is not happen by chance. It`s a result of many years of efforts, because «There is no destiny except chosen».
 «I could say that you were lucky to make a good CV and pass the interview, but it is only a result of every participant`s persistent work. Now your efforts are decisive not only for personal life but for all Ukrainian issues. It`s fantastically inspiring to make something for improving our situation», – he told.
Mykhaylo Zhernakov advised OUR students to set goals and never reject them but at the same time consider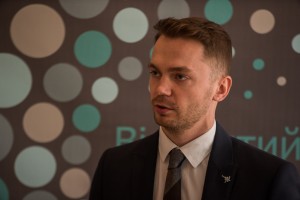 the limits that must not be passed. Additionally, he urged OUR participants to unite and share their knowledge with people around.
After the introduction part, an informal acquaintance were held. The participants presented themselves and spoke about the expectation from education.
The photo report of the event can be found here.