July 31, 2017

XIII International Media Law Summer School successfully finished. 21 media lawyer from 5 countries received their diplomas after the three-week studying in Summer School – educational project from Centre for democracy and rule of law.
During this time, participants from Ukraine, Belarus, Kazakhstan, Armenia and Kyrhyzstan undergone lectures from leading Ukrainian and foreign experts. This year school agenda included not only various media law issues, but also a reform process and NGO work for implement social changes. Students also
Traditionally, current Summer School was finished by moot court – a law competition in form of model court hearing. Participants analyzed the case of accusing a journalist in hate speech, using the international media law standards.
After the finish of the moot court, the participants received their diplomas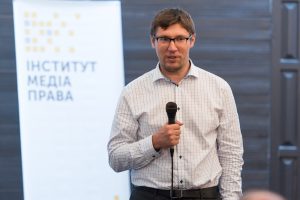 Taras Shevchenko, the director of the Centre for Democracy and Rule of Law, congratulated the participants
«Summer school already celebrates the thirteen graduation. I want to thank you for these three weeks. I hope that you`ll remember this time in Kyiv as a time of good ambience, friendship and new knowledge, maybe – new projects, inspired during the study. Also I want to thank all lecturers, which are responding for our invitations for many years, as well all international partners", he said.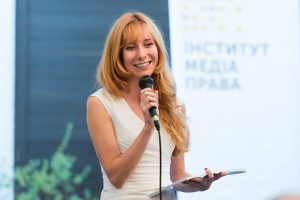 Alina Pravdychenko, lawyer head of educational projects of the Centre for Democracy and Rule of Law, also congratulated all involved in Summer School work.
«Summer School is a pleasure not only for the participants, but also for organizers. The real value of project is not only knowledge, but also a communication, and we were pleased to be with you during these weeks».
The graduation was continued by an informal meeting.

The Project "Freedom of media in Ukraine", implemented within the Council of Europe and European Union Programme Partnership for Good Governance is aimed to improve freedom, independence, pluralism and diversity of media in Ukraine

The Council of Europe Project "Strengthening Freedom of the Media and Establishing a Public Broadcasting System in Ukraine" aims to enhance the role of media in general and the public broadcaster in particular as instruments for consensus building in the Ukrainian society. The Project is implemented in the framework of the Council of Europe Action Plan for Ukraine 2015-2017.

The summer media law school is conducted with the support of the U.S. Agency for International Development (USAID) provided through Internews.