October 21, 2017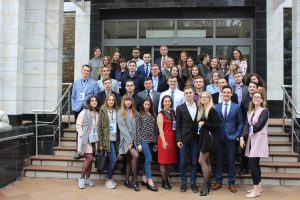 Today in Odesa, the first round of Model Court Hearings on Freedom of Speech in Conflict – Media Law Competition for Students organized by the Centre for Democracy and Rule of Law, together with the League of Students of the Ukrainian Lawyers Association took place. Law students and journalism students played roles of the plaintiffs and defendants and defended their position before the judges. Odesa competitions are the first of four regional rounds, during which the teams from the universities from different regions will compete and discuss freedom of speech.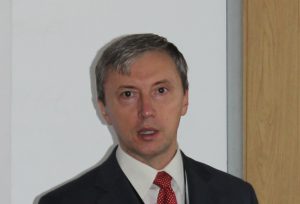 These competitions give students new experience and knowledge and are important for the discussion of media freedom, noted Vitaliy Zhuhai, CEDEM Administrative Director.
"These model court hearings are not only an opportunity for an intellectual contest and interesting communication. Your work will be taken into account for a generalized methodological study, which in turn will help lawyers and journalists to work in the conditions that have occurred in our country."- he pointed out.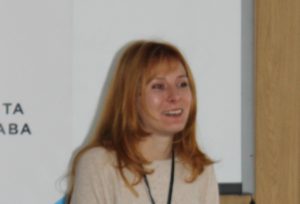 Alina Pravdychenko, the head of CEDEM educational projects, noted that the competition aroused lively interest among the students.
"It's really a pleasure to see such a large number of people here. It is nice that our topic aroused lively interest. I hope that you will be interested throughout the whole event, and you will be very pleased, I wish you all the best," she said.
The winner of the first round of model court hearings was the team of the students of the National University "Odessa Law Academy". Also at the end of the day, the panel of judges identified the best speaker of the event – Denys Tiapkin. As a reward he received an invitation to the International Media Law Summer School out of competition.
The second round will be held in Dnipro on October 25. This Central Ukrainian round will be attended by the students from the higher educational institutions from Dnipropetrovsk, Kyiv, Zaporizhzhia and Kirovograd oblasts, as well as the higher educational institutions of the Autonomous Republic of Crimea who have moved from the occupied territory.
The event was held by the Centre for Democracy and Rule of Law under the "Defending Media Freedom" project supported by Internews ( https://internews.in.ua/)