July 14, 2016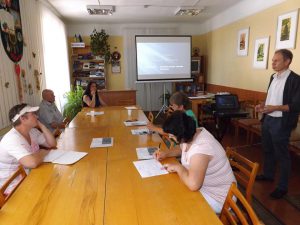 On July 11 and 12, the experts of the Lab, Igor Kovalik and Olga Mazaeva taught the civic activists of Chertkov and Kremenets in Ternopil region. At the training, the participants discussed topics of corruption and conflicts of interest, access to public information, the system of anti-corruption bodies and how to appeal to them and/ or to court.
Participants in Chertkov sharpened attention on egregious corruption in local government bodies, the reluctance of a new mayor of Chertkov to fulfill his campaign promises and unmask criminal actions of the previous government. Many participants' questions concerned newly established anti-corruption bodies, and how to appeals to them.
Final anti-corruption training in Kremenets was organized with the invaluable help of Victoria Ivanitskaya, the Director of Information center "Dialogue".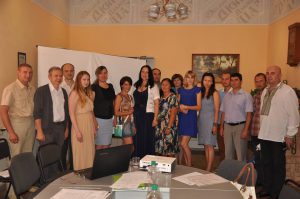 16 civic activists and two officials of the Kremenets City Council (including the attorney of City Council), in addition to traditional topics of these additional trainings on the request of the organizers the topic of defamation also discussed. A keen interest of participants, especially journalists and bloggers raised about the possibility of evaluative judgments in a preparation of high-profile material.
The original article in Ukrainian can be found here.