May 31, 2023
The Centre for Democracy and Rule of Law and the National Social Service signed a memorandum on partnership and cooperation.
This document envisages building close cooperation on issues that are of great importance for the volunteer movement in Ukraine.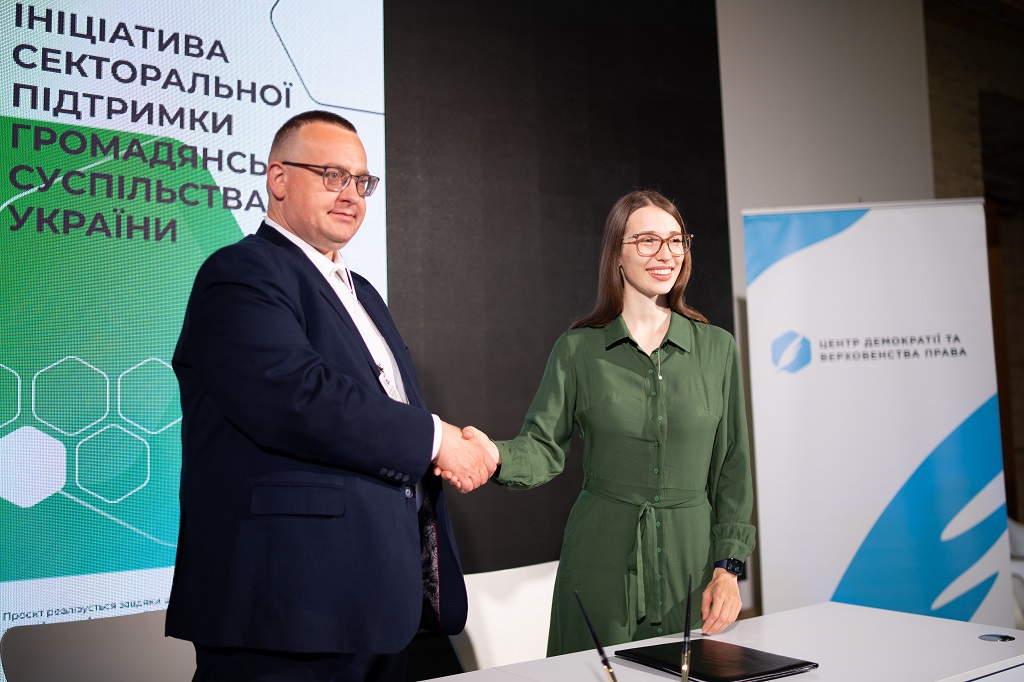 The main areas of cooperation:
Implementation of strategic tasks to support and develop volunteer activities in Ukraine, defined in the National Strategy for Promoting Civil Society Development in Ukraine for 2021-2026;
Creation of effective coordination mechanisms to ensure joint work;
Development of explanatory materials and other information products to properly inform the public;
Sharing best work practices, including both European and global experience;
Raising public awareness and encouraging public debate on public policy issues in the field of volunteering.
The signed memorandum will improve cooperation between the state and the public sector, and mutual support will contribute to the achievement of common goals in the development of volunteering.
Background information: The National Social Service of Ukraine is a central executive power body whose activities are directed and coordinated by the Cabinet of Ministers of Ukraine through the Minister of Social Policy and which implements state policy in the area of social protection of the population, the protection of children's rights, and the implementation of state control over compliance with legal requirements in the provision of social support and the observance of children's rights.