March 22, 2023
The material was published in the Civic Space (Hromadskyi Prostir)
Prepared by Olena Matviichuk, 
Organizational Development Expert
 and Mentorship Program Coordinator
Imagine a house in which everything is fine and everyone is doing their own thing. Everyone understands perfectly well what they are doing and why they are doing it. And all of a sudden something happens and the house collapses. 
Similar feelings can occur in organizations and communities when something unexpected and critical happens that causes a clear understanding: the things are probably not going to be the same. And what exactly will change and how the things are going to look like is also unclear.
What should "community stabilization" mean when it comes to an NGO?
Stabilization is first of all about giving teams, organizations and communities the opportunity (namely, time and space) to reflect on where they are now, what is happening to them. 
This will help to realize what these communities already have in themselves, in their culture and structure, which will allow them to respond or pull together quickly.
So the issue of stabilization is more about focusing on where we are and what we should do next.  
A lot of questions can come up in that context, but real stabilization starts with focusing on ourselves.
What are the signs that your community needs stabilization?
Put simply, a marker that your organization, action team or charitable foundation needs stabilization is when neither the leader nor the team understands what is going on. At the same time, for example, communication may be broken, or something that was previously planned cannot be realized. 
Talking about emotions, destabilization means chaos, it's about individual states that can lead to something systemic and good in the context of change, but require a lot of energy. 
So if you feel that the level of chaos in your team is increasing, there are probably internal processes that you should look at and become aware of. Stop and turn toward the questions: "Who are we, what are we like, what exactly are we doing?" 
You may be able to get an honest answer for yourself.
Who and how can help stabilize an organization or community?
To begin with, it is important to understand the levels of development of the organizations themselves. 
Talking about organizations that already have already been working together for several years, an existential coach might help here – that is, a person who, through the existential method, can help to realize and accept certain things that are happening. For example, when it comes to chaos and structure and instability in the world. 
These are primarily organizations that are capable of self-reflection and have enough experience to do so. 
It is important to engage an outsider in this process, because you can see much more from the outside, and thanks to certain professional methods and tools, you can get a better result. Depending on the request of the organization, a coach can become a support to stabilize the community.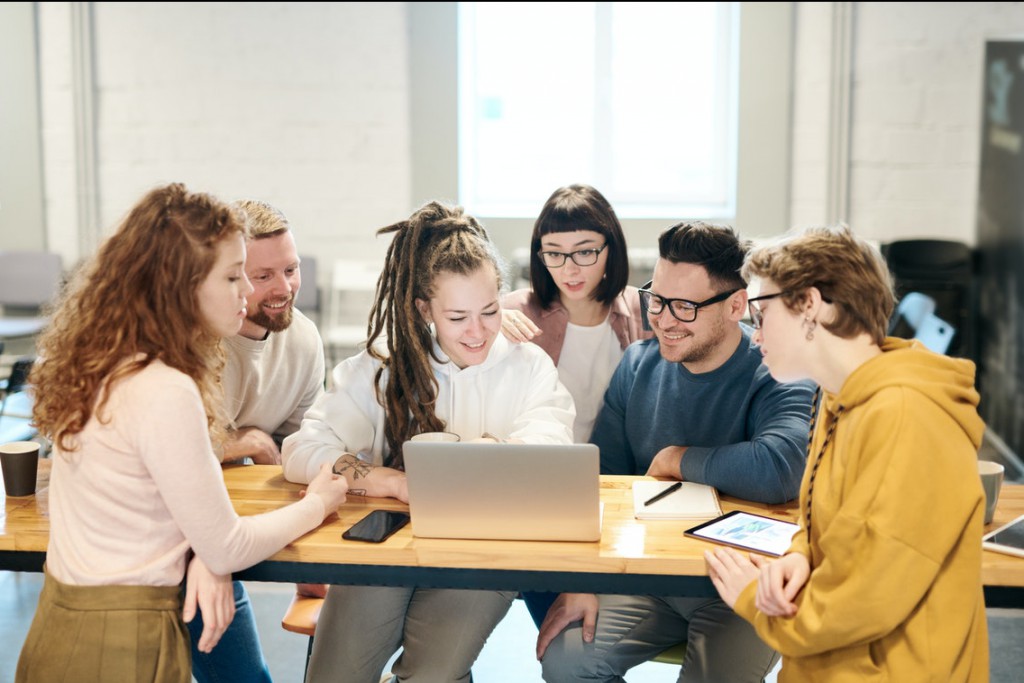 If we are talking about organizations and communities that have had a little experience of joint activities and are not large, a mentor can be useful here at the initial stages. 
Mentorship in itself does not imply a stabilizing function. A mentor is not supposed to be a support for an organization or a team; that is not their job. 
However, the experience of our Mentorship Program 3.0, which started before the full-scale invasion in February 2022, showed that mentors who kept in contact with the mentees became such a fulcrum. This was only in the beginning, for mentoring does not imply that the mentor will serve as a fulcrum. 
A mentor is a person who is contracted to share certain skills and competencies, to accompany this process of organizations acquiring new knowledge and skills, but cannot replace a link or function that the organizations themselves need to stabilize. 
During the Mentorship Program 3.0, in the first months mentors indeed served as a stabilizing link – and this had a positive result. However, it is important that afterwards they can transfer responsibility for their own development to the organizations themselves and further accompany them in the context of mentoring.
What should we pay attention to in the process of stabilizing communities and teams?
It is very important to pay attention to the leader and the type of leadership, because if the organization survived, it means that there was something in the leadership and in the leader that could be relied on at the most difficult moment. 
Does leadership imply resilience? Yes, but only in a short term. In fact, a leader can be a support for his or her organization for a short period of time, i.e. 1-3 months. Thereafter, this function must be performed by someone else: a coach, the team itself, etc.
It is very important that teams and communities are not left to fend for themselves. That's why I highly encourage the "support group" format. 
A well-structured support group is not about psychotherapy or psychology, but about creating an opportunity, time and space for organizations' teams to share their own experiences, to understand that they are not alone, to interact with others, to hear other stories, and perhaps find answers to the questions they came with, or even hear answers to questions they hadn't even thought about. 
This means enrichment and support, but also stabilization by slowing down. Almost all of these support meetings are aimed at motivating support in particular. 
It is therefore very important when planning and holding such meetings to keep time in mind and that people should not leave "broken-down", but should be able to get the support they came for.
Mentorship Program is implemented as part of the Project "Ukraine Civil Society Sectoral Support Activity" implemented by the Initiative Center to Support Social Action "Ednannia" in partnership with the Ukrainian Center for Independent Political Research (UCIPR) and Centre for Democracy and Rule of Law with the sincere support of the American people through United States Agency for International Development.