August 8, 2022
On August 4, 2022, an expert discussion "How CSOs can check a potential partner and avoid the risks of having their activities blocked" was held in Kyiv in a hybrid format. It was organized by the Centre for Democracy and Rule of Law as part of the Ukraine Civil Society Sectoral Support Activity.
Viacheslav Khardikov, Director of the Department of State Registration, Ministry of Justice of Ukraine; Ihor Tkalich, Director of the General Department of Financial Monitoring of Oschadbank JSC; Veronika Boiko, Head of Social Division of the YouControl Company; Mariia Heletii, Deputy Manager of the Project "Ukraine Civil Society Sectoral Support Activity", ISAR "Ednannia"; as well as Anna Isichko, Coordinator of the Project "Ukraine Civil Society Sectoral Support Activity", CEDEM, joined the discussion as speakers.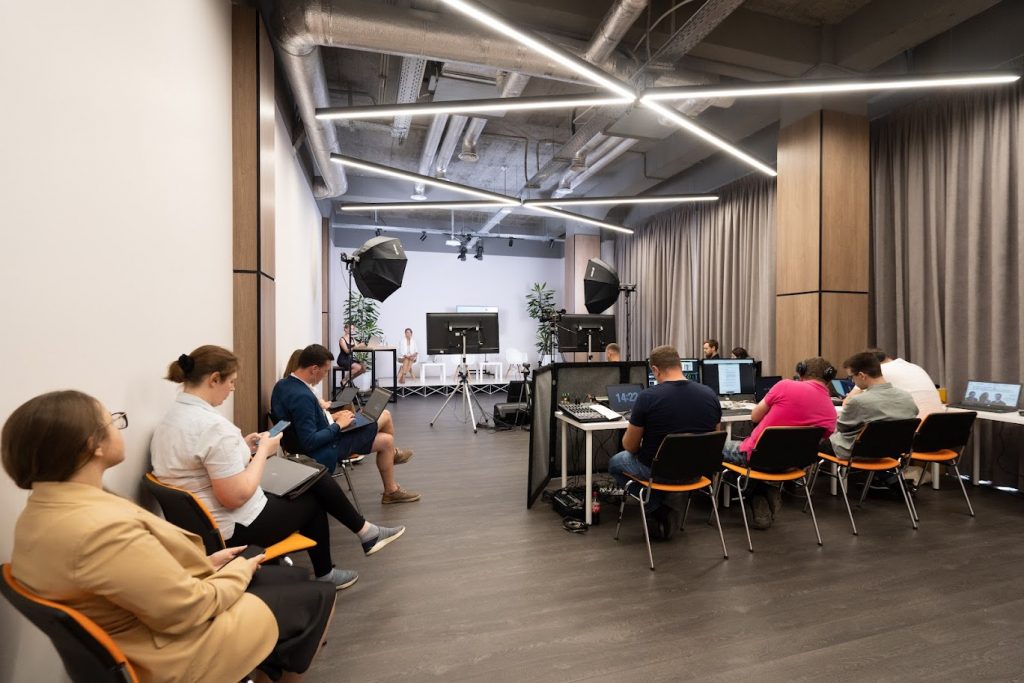 Panelists included civil society organizations, representatives of commercial banks and international experts, in particular from the European Center for Non-Profit Law (ECNL).
During the discussion, they discussed:
Sanction policy, which can entail obstacles in the activities of CSOs, including the prohibition of the organization's activities through court. The participants have questions regarding the verification and declaration of beneficial owners of CSOs, which may be subject to restrictions and sanctions, as well as restrictions on the operation of public registers, access to which had been closed at the beginning of the war.
The relationship between CSOs and banks as subjects of primary financial monitoring. The most common are problems with financial transactions (in particular abroad), annual re-identification of customer data, long and complicated procedure of opening an account, problems associated with funds blocking in accounts and refusal to open an account.
Practical tools for checking organizations, counterparties and individuals for sanctions, which were presented during the workshop on YouControl information resources. 
See the event video at the link
"CSOs now face a long list of problems, but until they affect us personally, we may not even realize the risks we face. For me, the trigger was that we, as a NGO receiving donor funding from abroad, were unable to receive one of the tranches from the U.S. because the bank blocked funds from russia, Belarus, and Ukraine. In addition, sanctions lists of businesses owned by russia and russians are being expanded. In this case, it is important to consider which vendor companies we are working with. After all, NGOs purchase many services, and if it turns out that you cooperated with a sanctioned company, then the SSU may come to you," pointed out Mariia Heletii.
She stressed that one should keep in mind the sanctions lists, study them and in general be very careful about purchasing anything from companies where the ultimate beneficial owners are russians. The expert also advises keeping in mind the sanctions of the UN Security Council, the U.S. Treasury, and other foreign organizations. These, too, should be read before making payments.
The NGO's connections with the sanctioned partners and counterparties – even if the organization was unaware of it – could result in its carefully built reputation, business and public-sector connections being tarnished by this "footprint", says Anna Isichko. "The loss of connections and donors will cause this organization's contribution into protecting Ukraine and rebuilding it after the victory to be less than it could have been. Therefore, the task of all organizations is to spot these risks in time, know how to mitigate them, and work only with the partners who will not endanger their reputation".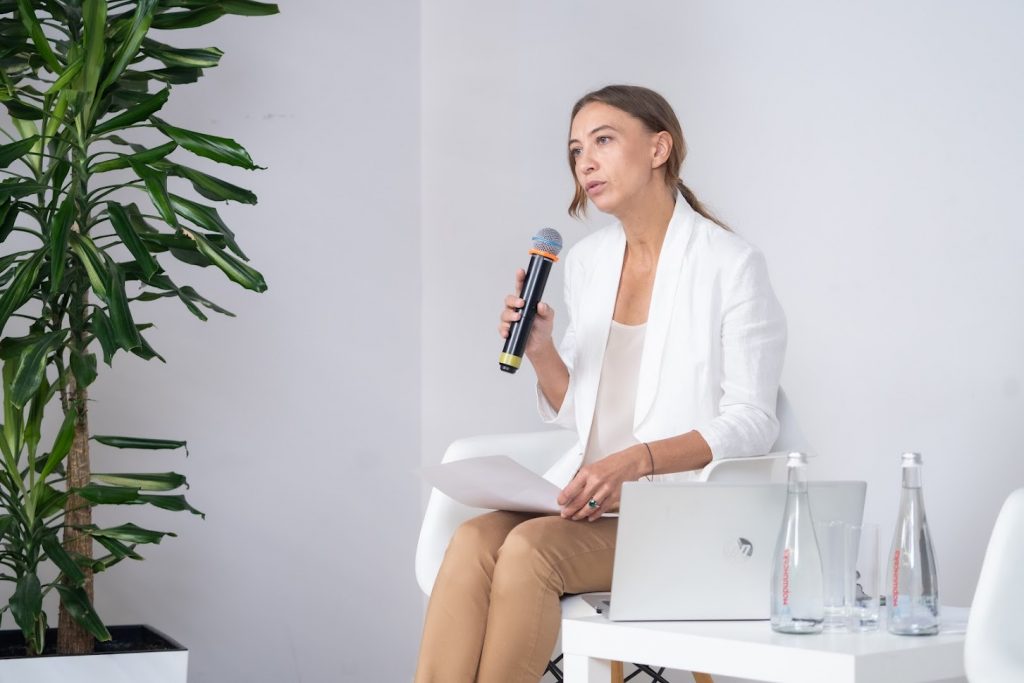 In particular, the most dangerous consequences of this may be:
Blocking of CSO assets;
Suspension, limitation or termination of statutory activity;
Termination of economic obligations to partners, counterparties or members whose interests the organization advocates;
Prohibition on making payments abroad – consequently, the CSO will not be able to order the goods or services it needs;
Increased attention on the part of law enforcement agencies, which will mean blocking certain aspects of the activity;
Ban on the transfer of technologies and intellectual property rights, which will also complicate operations.
Viacheslav Khardikov mentioned the restrictions that are possible for individuals and legal entities due to activities that threaten the security of the state or society. According to him, there is an additional reason for banning NGOs: if the authorized person is found guilty of a crime under Article 111-1 ("wartime collaboration"). However, the Ministry of Justice has not received information about such cases from law enforcement officers yet. The official advises NGOs to check the information in the sanctions lists as well.
"Everyone is looking for a universal resource where you can find up-to-date information about sanctioned organizations. In fact, such a resource will soon be operational on the National Security and Defense Council of Ukraine (NSDC) website, as part of their SOTA search engine. It will help those who are checking their partners for compliance with the criteria for entry into legal relations. Now I advise you to look for information on the National Agency on Corruption Prevention (NACP) website, where information about some international sanctions is also available," he said.
Ihor Tkalich told about how banks check a non-profit organization. Thus, the issue of service of non-profit organizations is covered by National Bank Resolution No. 65. The NBU has established a clear procedure for banks.
"First of all, we must understand who came and for what purpose. When a non-profit organization applies to a bank, it is asked many questions to which it must provide a written answer. In addition to the survey for financial monitoring, there are separate questions for non-profit organizations the answers to which are recorded, and they should be stored for the entire period of service," he emphasized.
According to Ihor Tkalich, banks must check the founders for involvement with public figures and being on sanction lists. Oschadbank also monitors international sanctions lists. They also establish quite a bit of other information such as: where the organization receives funds from and where the main expenses will go.
"If the funding comes from another country, the bank asks for information about the international organization. And it should also be checked for sanctions, involvement in PEPs (politically exposed persons) and the aggressor country. This is a requirement of the National Bank," he pointed out.
Veronika Boiko spoke about how to verify people and companies using open data registries. In particular, she showed how to use YouControl service, used by Ukrainian banks, for this purpose. The company also launched RuAssets, a tool that helps identify companies' connections to russian and Belarusian officials.
"We made a cross-section and found that 140 thousand NGOs and charitable organizations have been registered in Ukraine over the entire time. However, 17% of them ceased to exist. This should also be taken into account. Or there are quite a few organizations with similar names, "Nadiia" occurs 4,018 times. To check them, you need to clearly enter the name, or, better yet, know the EDRPOU (Unified State Register of Enterprises and Organizations of Ukraine) code," summarized Veronika Boiko.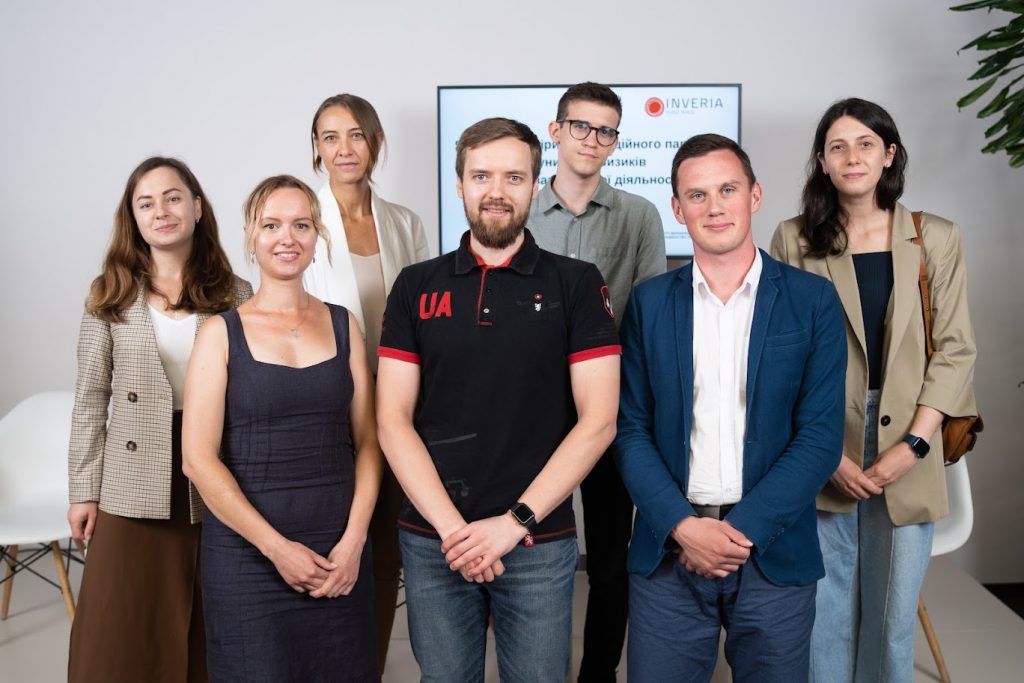 As a result of the discussion, the participants noted:
The importance of understanding current CSO remediation policies and responsibilities when working with sanctioned entities or related entities.
The need to continue and deepen the initiated dialogue between CSOs and banks in the future in order to establish a stable dialogue and cooperation built on a mutual understanding of the needs of the banking and public sectors.
The importance of disseminating practices and tools among CSOs to verify their partners and counterparties in order to prevent their activities from being blocked.
The event was organized as part of the Project Ukraine Civil Society Sectoral Support Activity implemented by the Initiative Center to Support Social Action "Ednannia" in partnership with the Ukrainian Center for Independent Political Research (UCIPR) and Centre for Democracy and Rule of Law (CEDEM) with the sincere support of the American people through United States Agency for International Development.