July 5, 2022
Today, every motorist, cyclist and pedestrian can help the country – to do this they all have to follow the Traffic Rules. The informational campaign "Don't Add to the Problem", launched on July 5, 2022, is designed to remind Ukrainians of this. It is jointly held by the Centre for Democracy and Rule of Law and the Provid Communication Agency as part of the "For Safe Roads" Campaign.
The purpose of this campaign is to remind citizens that every avoidable road accident turns into extra work for law enforcement and rescue services. And in a time of war, it's so important to save their time. After all, when there is an accident, paramedics help the injured and rescuers pull people out of the wrecked cars.  Also, any road accident (even without victims) takes the time and energy of police officers who go to the scene and record it. 
Now, every second is especially precious for saving lives. Each of these services has a to-do list already filled with important tasks: the injured, wrecked homes, bomb threat calls… According to the organizers, many people want to help, but often don't see an easy way to do it. 
So the campaign will remind Ukrainians: our daily contribution to the mission of rescuers, healthcare professionals and the police is to avoid becoming the cause of accidents and adding to the problem. Obeying the Traffic Rules is now more important than ever. Besides, anyone can do it.
CEDEM and Provid prepared for this social campaign some outdoor advertising and social media materials which encourage citizens not to violate traffic rules to avoid being a burden on those who save lives. The campaign should help as many people as possible to realize that their role is important.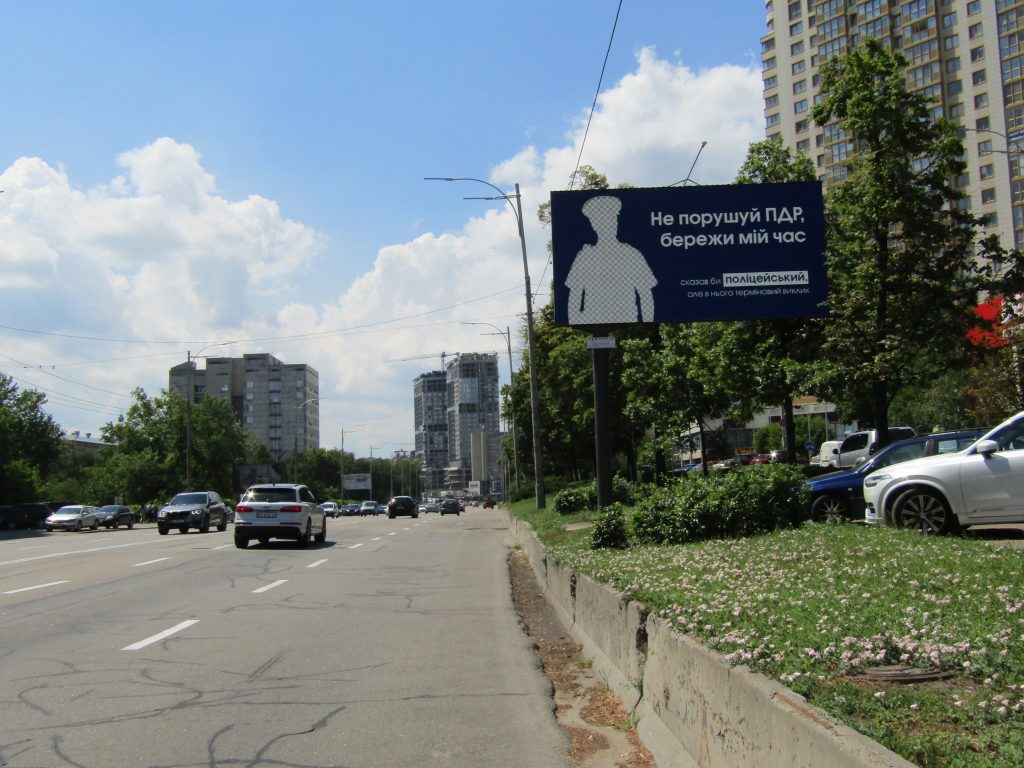 There will be no photos of healthcare professionals, police officers or rescuers on the advertising materials – this is a reminder that they don't have an extra day to have a photo shoot. They have urgent calls – this is actually what the captions say.
Outdoor social ads have already been placed in Kyiv, Lviv, Zhytomyr, Kropyvnytskyi and Cherkasy. The organizers are planning to continue its placement in other regions of Ukraine.
"In the first weeks of the full-blown Russian invasion, the traffic rules have noticeably receded into the background. There were practically no cars on the streets, traffic lights did not work," says Olesia Kholopik, CEDEM Director. "However, on the roads of the rear cities there is more traffic, and hence more accidents. Almost every day we hear that police, doctors and the State Emergency Service go to the accident scenes. Hence the need for such a campaign. We believe that Ukrainians are conscious, and we want to remind everyone of this."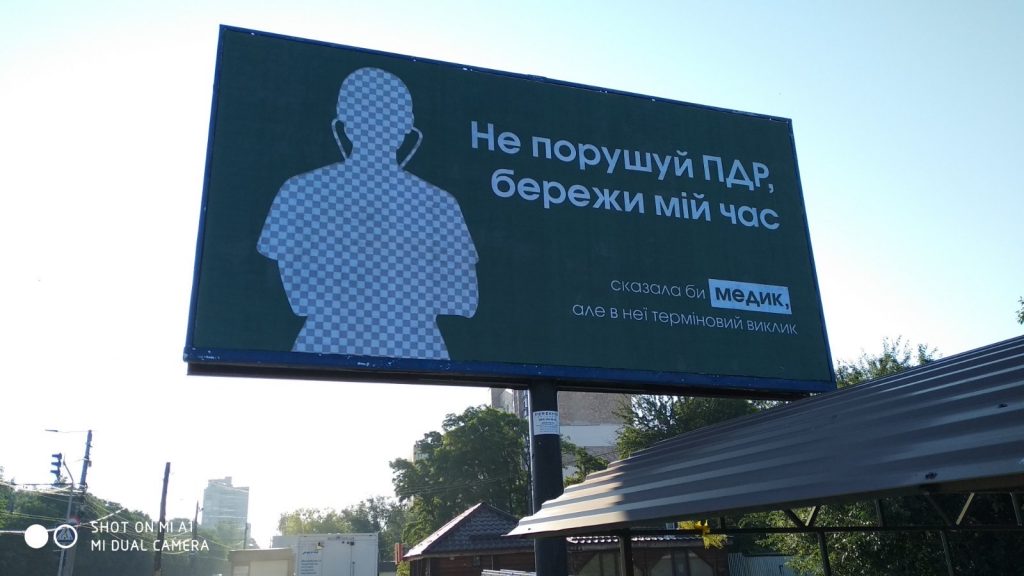 "In the times of war, we need to talk about vital issues, but not by intimidating. We all see sufficient amount of gory images everywhere and in our social media feeds, we are living in it," says Vlad Haliapa, Provid Creative Director. "We are glad that we and our CEDEM colleagues have the same opinion on this, and we are grateful for an opportunity to join such a project."
"Don't Add to the Problem" campaign has already been supported by the Ministry of Culture and Information Policy, Ministry of Health of Ukraine, Patrol Police of Ukraine, State Emergency Service of Ukraine and Public Health Center of the Ministry of Health of Ukraine.
You can download layouts for distribution here.
If you have any additional questions about the information campaign, please contact Yuliia Diadiuk, coordinator of the For Safe Roads Campaign, by email: yuliia.diadiuk@gmail.com.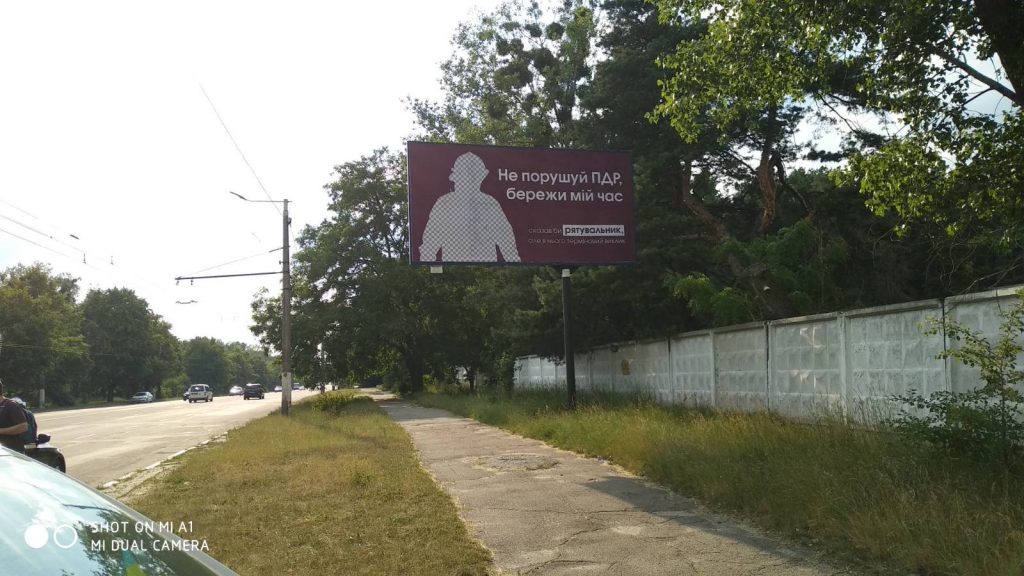 Background information:
The Centre for Democracy and Rule of Law NGO is an analytical and advocacy center that has been working in the Ukrainian public sector since 2005, focusing on developing independent media, supporting public platforms and movements, and building the rule of law in Ukraine. CEDEM's mission is to promote the development of a society of active and responsible citizens (https://cedem.org.ua) .
Provid Communication Agency is the first full-cycle advertising agency in Ukraine (on the market since 1994), winner of many Ukrainian and international advertising festivals. It specializes in the development of complex creative solutions for TV, outdoor advertising, radio, social media and the Internet in general. It has worked with hundreds of clients, with a special focus on social projects (https://provid.ua/). 
The 'For Safe Roads' Campaign is an advocacy campaign aimed at reducing mortality and injuries on Ukraine's roads. Іt was initiated in 2016 by the Centre for Democracy and Rule of Law in partnership with NGO Vision Zero, U-Cycle and brings together international, Ukrainian experts, representatives of the legislative branch and the executive branch (https://www.facebook.com/saferoadsua).